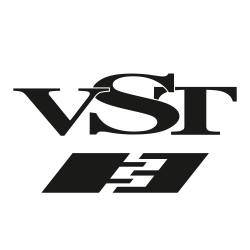 This part of the Steinberg Developer Resource is a portal dedicated to developers of VST 3 plug-ins and VST 3 hosts. Almost everything you need for developing VST 3 plug-ins is explained in the sections below.
Virtual Studio Technology (VST) is an audio plug-in software interface that facilitates the integration of software synthesizers and effects in digital audio workstations (DAW).
Here, you can find a non-exhaustive list of VST 3 benefits.
The VST 3 SDK (Virtual Studio Technology Software Development Kit) is a collection of software development tools included in one package. This allows plug-in developers to create plug-ins in VST 3 format and host developers to load VST 3 plug-ins into a DAW or audio editor.
Visit Steinberg's VST Developer Forum in order to get help with development, to submit bug reports, to request new features and to connect to other VST 3 developers:
Browse the VST 3 SDK's technical documentation. The full VST 3 API reference is only available in the VST 3 Package that you can download or find online here.
Copyrights and Glossary